Ranked #1 guide service in the Eastern Sierra by Yelp reviewers!
I came up to Mammoth with my buddies and I had never gone fly fishing. My friend set this up. Dave guided us to these serene, beautiful spots. Feeling the... read more cool water at my feet, absorbing the morning air, hearing the sound of the running water and viewing the colorful meadows was hypnotizing. Dave was so patient with us and made the time we had relaxing and enjoyable. He is the consummate gentleman fisherman. Thank you, Dave. Looking forward to the next time!!

Alberto Y.


10/01/2021

My son-in-law and I fished two days on the Lower Owens with David.  My son-in-law was new to the sport, and I hadn't fly fished in years.  But David has... read more us both catching fish in just a few minutes--on drys, no less! We had two great days with David.  He is an excellent guide. He knows the river very well. He's a first rate teacher, patient and encouraging.  He loves fly fishing, and his enthusiasm for the sport and his genuine enthusiasm for his clients' success, makes for a great experience. He is also a very interesting and knowledgeable guy, and fun to talk with.  I've been guided in the Sierras, Montana, New Mexico, Northern California, and Patagonia, and David D'Beaupre ranks among the best.

Dan M.


6/24/2021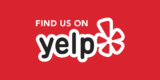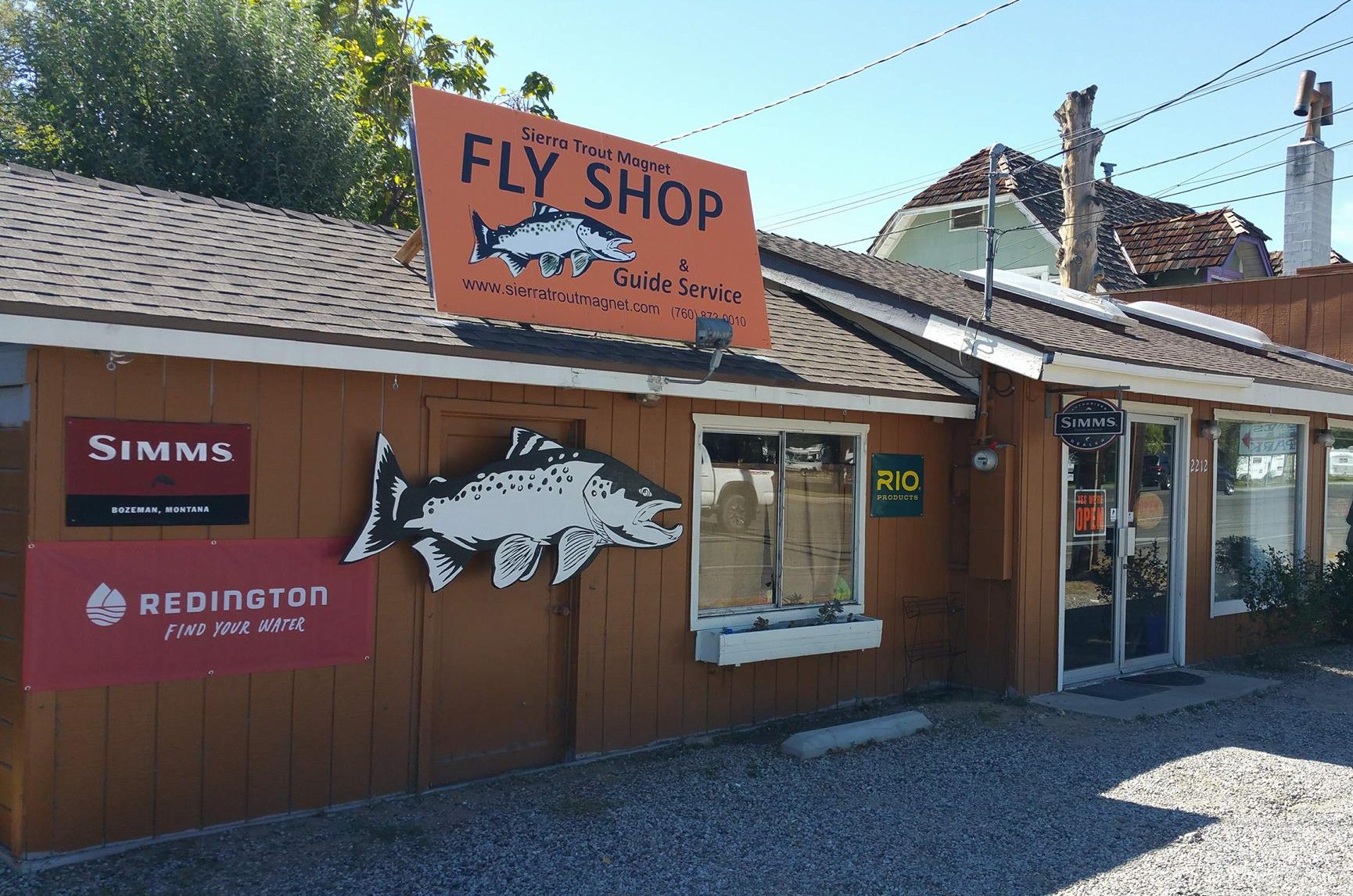 The STM Fly Shop and Guide Service is located in Bishop, CA and serving the greater Mammoth area and other regions of the Eastern Sierras in California. STM is the place where fishing information is exchanged, flies are tied and bought, rods and reels are strung up, and fishing guide trips are planned. NOTE – We have changed our shop Location to 2212 North Sierra Hwy. Just Down a block from our old Location.
We carry a variety of fly fishing and fly tying gear from manufacturers such as Simms, Redington, Echo, Montana Fly Company, Nautilus, and more. Feel free to stop in our shop in Bishop on your way to your favorite river, lake or creek.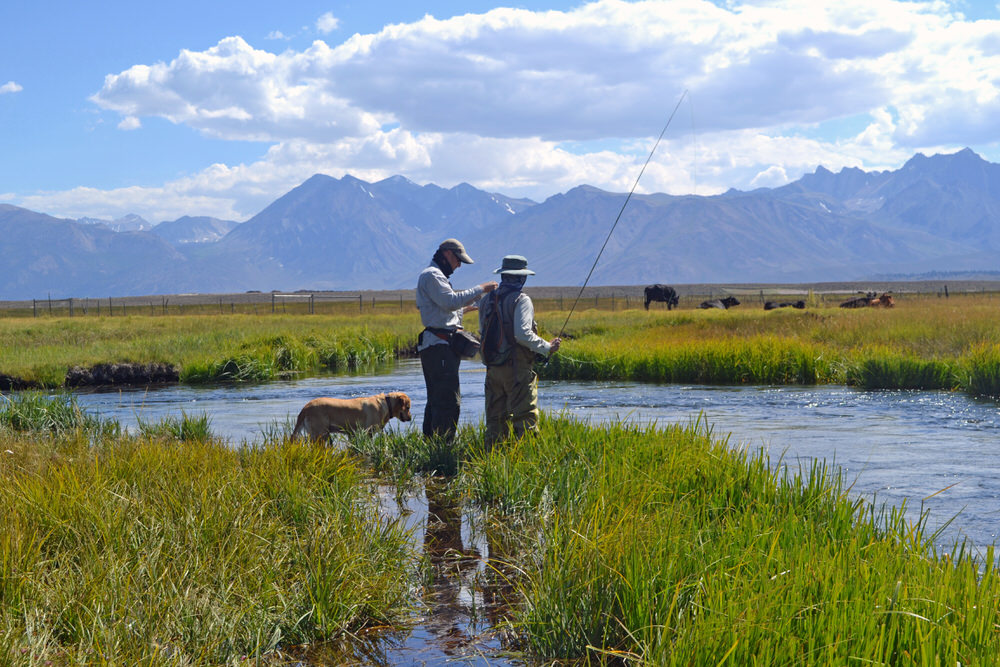 We are a full fly fishing guide service offering you vast fly fishing experience and knowledge of the local area. Our fishing area ranges from Independence, Bishop to Bridgeport with the top priority of seeking the wildest and finest fish the Sierras has to offer.
Come take a drift boat guide trip down the Lower Owens with us! Or, if you prefer, we can guide you on Crowley, Upper O, East Walker, mountain creeks and lakes, or other destinations.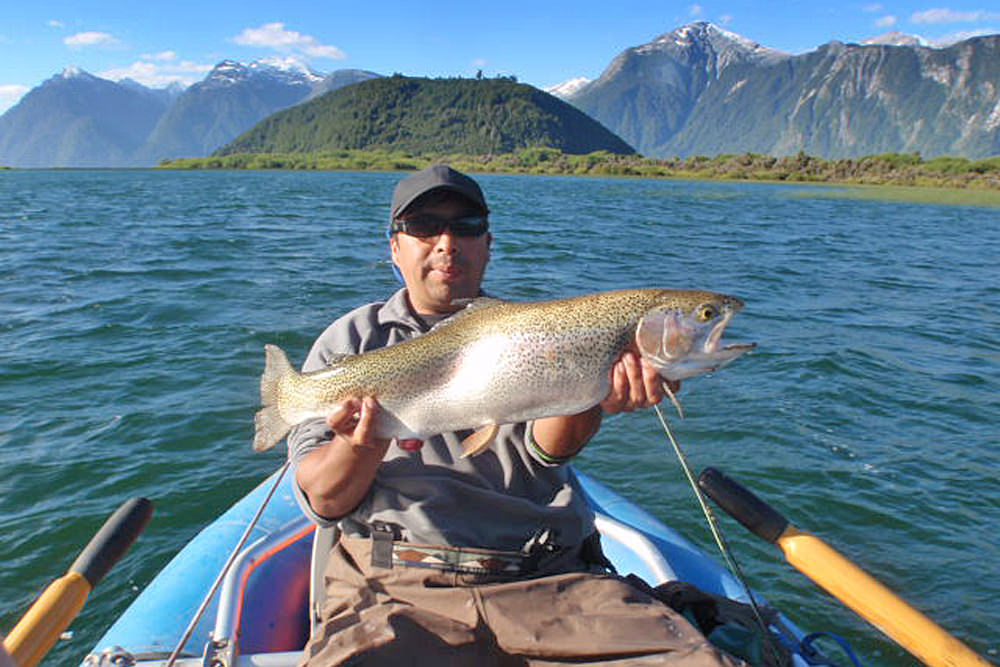 Sierra Trout Magnet is excited to offer Chilean Patagonia fly fishing adventures. Come experience the trip of a lifetime fishing for huge trout with awe-inspiring scenery everywhere you look.
MAMMOTH LAKES AND BISHOP FISHING REPORTS
See our recent fly fishing and guide reports for fisheries including Lower and Upper Owens River and Crowley Lake.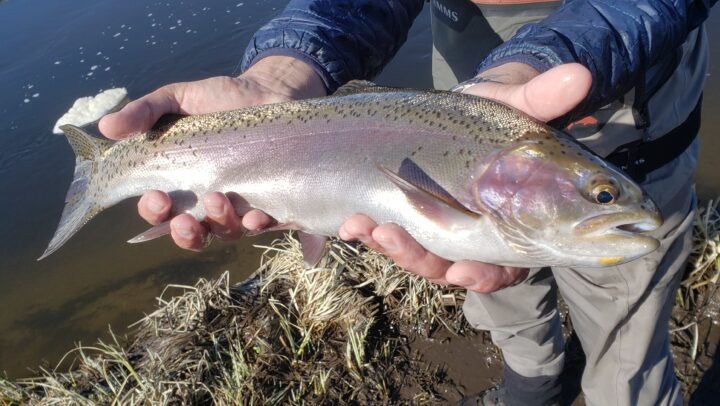 The Upper Owens river, just below Mammoth Lakes, is dumping into Crowley lake at an even flow rate of right around 120cfs. Hot Creek adds a few cubic feet/second while the East Portal adds 72cfs. Thes...